Guide to Choosing the Best Preschool & Kindergarten in Singapore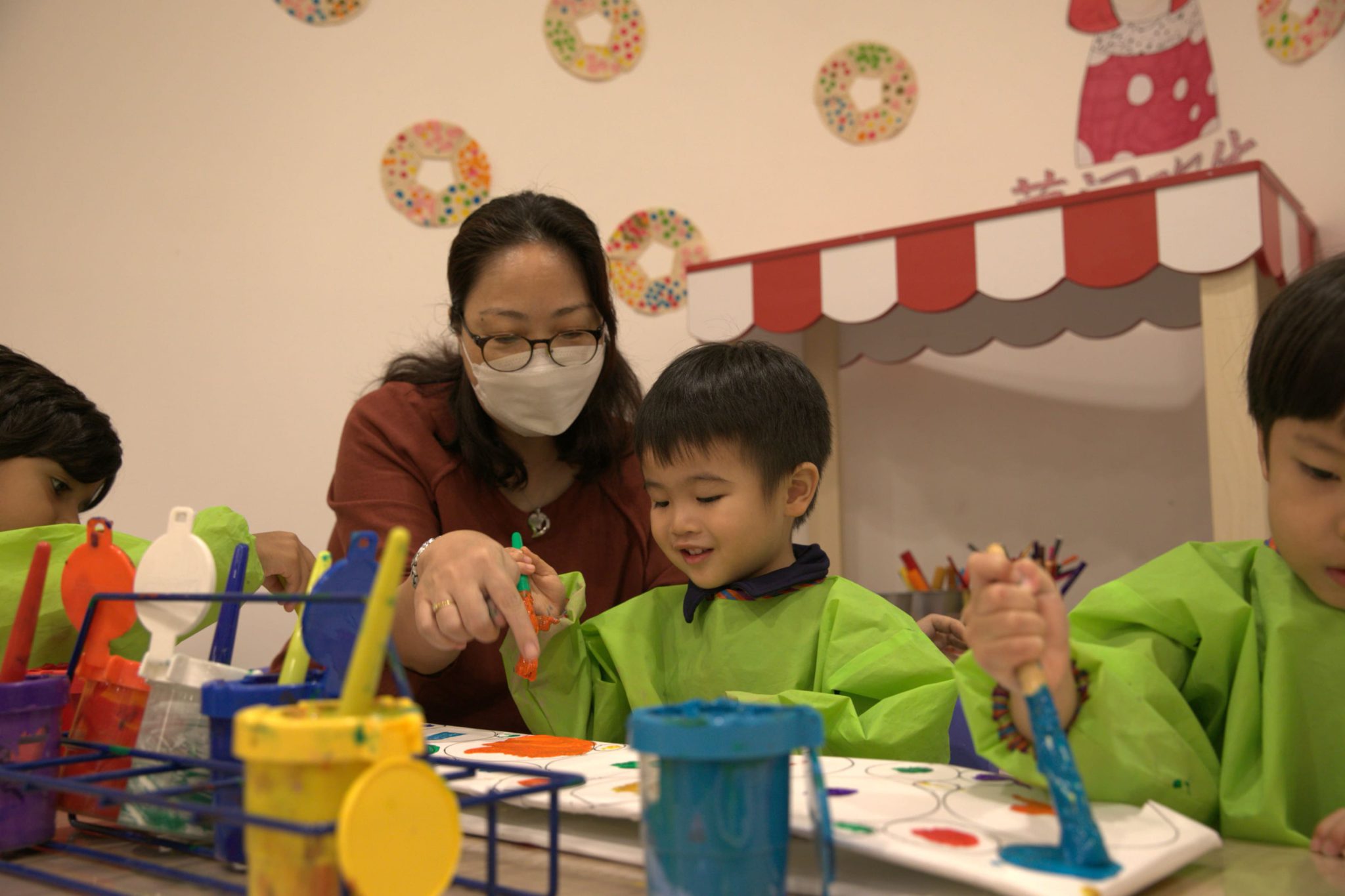 July 25, 2020
When it's time to enrol your toddler in preschool, parents are often caught in a roller coaster of emotions. It's an exciting time as their baby gets ready to take their first step towards their own learning. But it's also a stressful decision to search for a school that provides quality education. Let's find out how to make that decision in this article.
What is early childhood education in Singapore?
Typically, parents let their children attend preschool in Singapore when they are 3 or 4 years of age. Although it is not required for children aged 3 to 6 to attend preschool in Singapore, many parents see the advantages of preschool education to support their child's learning before primary school. Preschool education provides children with opportunities to develop fundamental motor skills and helps with social and emotional development amongst other practical life skills.
The Ministry of Education in Singapore has created the Singapore Kindergarten Curriculum Framework known as Nurturing Early Learners Curriculum, which guides schools in Singapore to provide a holistic education.
Why should children attend kindergarten before primary school?
Research shows that early childhood development is very important. Children learn the fastest because their brains can absorb new information and make it part of their memory quickly. But only if they are placed in a learning environment where they can receive multiple opportunities to pick up new skills. So do your research thoroughly when you are looking for a holistic preschool. Here, we highlight seven key factors to consider when selecting the best preschool in Singapore.
Curriculum and Pedagogy (7 Spheres of Learning)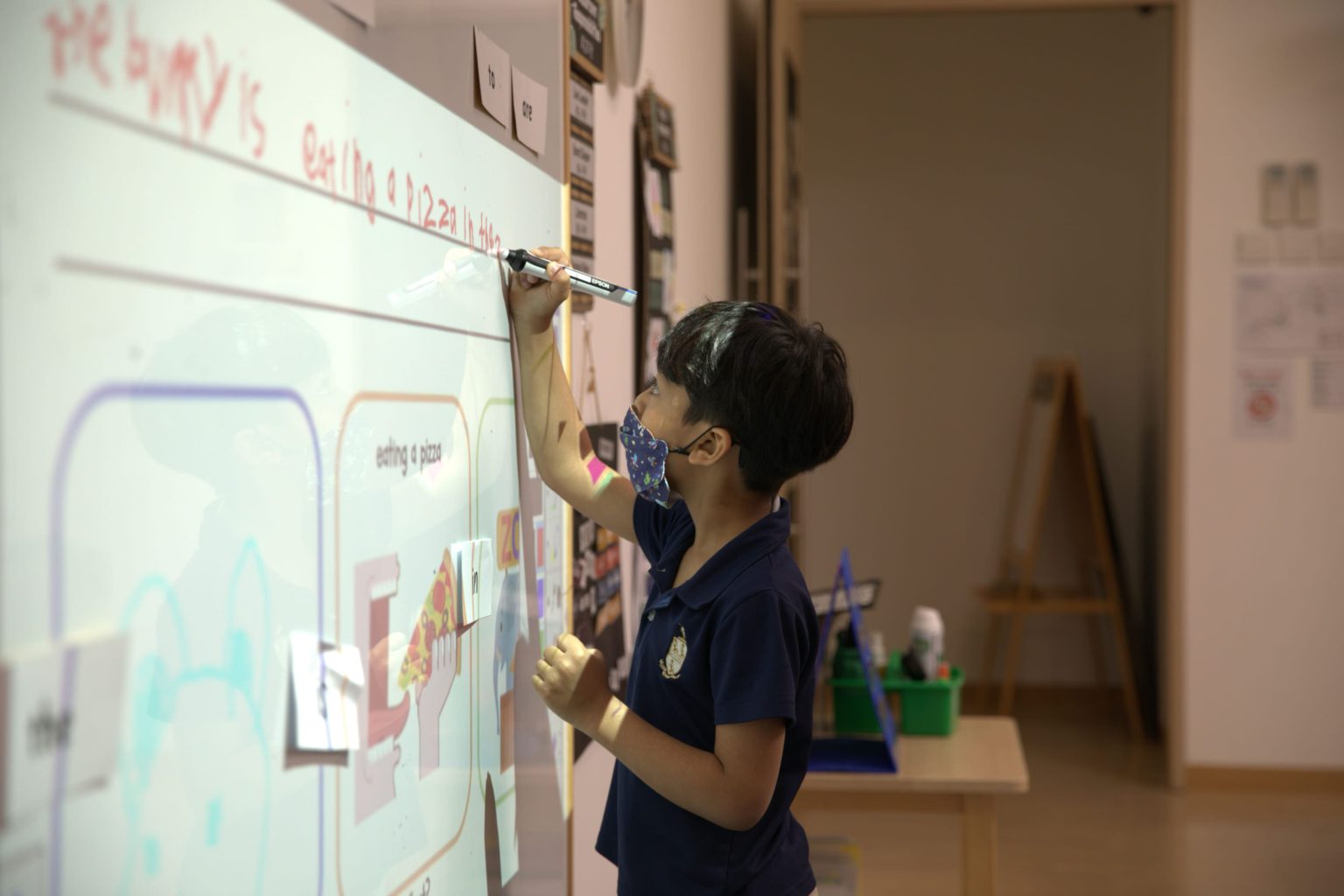 A comprehensive curriculum should detail the knowledge, skills and values that students will learn and develop. It should also briefly explain methods of teaching, so you can understand how the preschool aims to build a strong academic foundation for the child.
For example, one of the best preschools in Singapore, Primus Schoolhouse Singapore has a kindergarten curriculum framework that combines the best of British and Singapore preschool programmes for children. The curriculum embraces both the Early Years Foundation Stage Statutory Framework and Nurturing Early Learners Curriculum of the Ministry of Education Singapore. Its outlines 7 spheres of learning to offer a holistic early childhood education. It covers language development, physical education and musical arts programme amongst other fundamental skills. Additionally, the bilingual curriculum means your child gets to learn both English and Chinese language.
Bilingual Language
Children use language to discover new ideas, express their thoughts and fears, and interact with those around them. Stronger language skills equal better critical thinking skills. Language development sets the foundation for not just reading and writing skills, but also social skills as they progress on their learning journey.
In the early years, children are able to grasp languages much quicker due to the brain's rapid neural formation. This is known as the "critical period". It is when immersive experiences with language, music and art will highly benefit your child. Research also suggests that children benefit from the way adults talk to them. Therefore, having chances to interact in school is a critical factor for language development at an early age.
The Chinese programme at Primus Schoolhouse provides children with the opportunity to practise communication skills with Chinese teachers. Your child will have daily lessons based on themes closely related to their daily life. Their Chinese curriculum is designed with age-appropriate experiential learning activities to engage young learners and sharpen their literacy skills.
Child to Teacher Ratio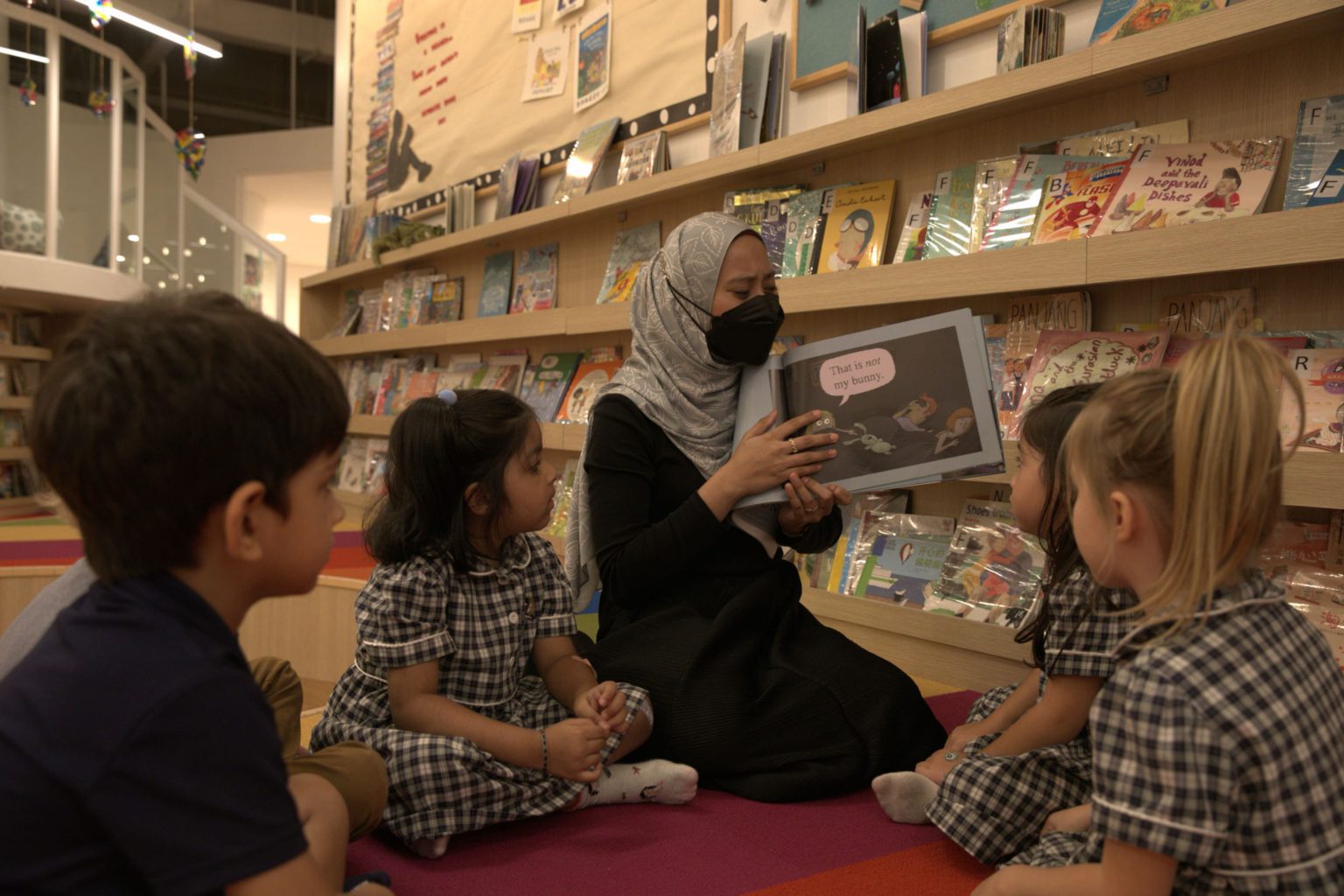 When you are looking for a preschool in Singapore, check that the school has a healthy student-to-teacher ratio. A smaller number of students in one class will allow educators to offer better attention to each child.
The fewer students each teacher works with, the closer they're able to adjust their teaching to the distinctive learning styles. They're also able to develop healthy relationships and offer more support. Additionally, a lower ratio will lighten the teachers' workload, enabling them to focus on the quality of their teaching.
In a smaller group, children engage more in the classroom. They are more likely to voice opinions, ask questions, and make their needs known. This also provides added care for children who need help with school readiness.
School Campus facilities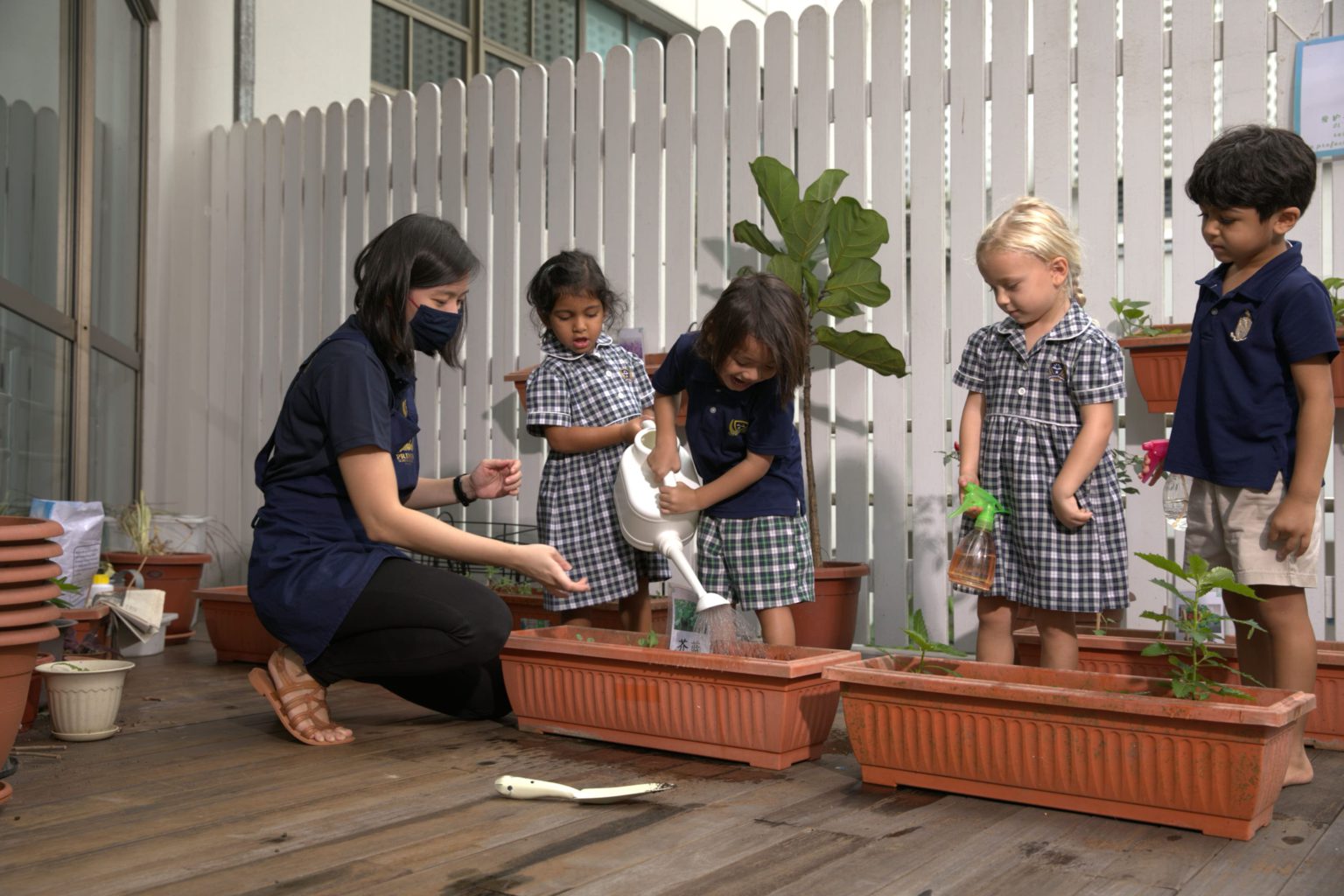 Facilities offered by a school affect the holistic development of the students. A lack of facilities means various learning and extra-curricula activities cannot be carried out adequately. Secondly, a lack of facilities impacts teachers' job satisfaction, which decreases their motivation to teach.
The learning environment consists of many factors. It accounts for teaching and learning materials such as textbooks and charts and physical facilities such as classrooms, libraries, and playgrounds among others. With the right facilities, the school can provide rich and exciting worlds for your child.
For instance, Primus Schoolhouse Phoenix Park is a learning haven located in a natural setting with purpose-built facilities. In this preschool, children can participate in activities such as mud play, obstacle courses, wildlife observation, & more. Primus has four other locations in Singapore, which provide a different location-based outdoor experience. Whichever outlet that you choose, the school's innovative learning environments offer children multiple chances for creative development.
Location
Would you want your child to travel long distances and spend hours commuting to and fro school? It's a significant change to start going to pre-school. A location close to your home means a shorter trip and can make a big difference if you have a longer commute to and from work. Choosing a childcare nearby further helps if you have a long workday.
If you choose a preschool that is too far from home, your child will get exhausted from travelling and may not look forward to going to school. You will also feel frustrated from travelling from your workplace to pick them up. Look for preschools nearby and enrol in one that suits you the best.
For working parents who need a downtown preschool in Singapore, Primus Schoolhouse River Valley is conveniently located in the downtown area. Working parents can drop their children off at school as early as 7 am and pick them up at 7 pm.
Safety & Hygiene
Improper hygiene in schools can cause many illnesses. If the preschool has no school sanitation and hygiene facilities, or if they are not well-maintained diseases are likely to be transmitted. When the students get ill, the teacher and staff do too.
A clean classroom with good safety and hygiene routines minimises the spread of germs. A school that ensures high standards of safety and hygiene standards will encourage children to look forward to school. If by any chance, their safety is not met, children are at constant risk and will not want to go to school. Promoting school safety creates a space for active learning.
Check that the school has basic school facilities such as clean toilets and well-ventilated classrooms with good lighting. The teachers should also teach children essential skills such as cleaning up after themselves and looking out for danger.
School history, qualifications and awards
Last but not least, do look out that the preschool has a solid school history, as well as any relevant qualifications and awards. A preschool that is accredited can offer its students a high level of care in a positive environment. It can also draw on its rich history to craft a well-rounded civics and moral education, so your child can learn the right values.
For instance, the Primus Schoolhouse implements The V0irtues 5 Project™ to teach their students to become compassionate, courageous, respectful, confident, and purposeful. The Virtues Project™ has been recognised by the United Nations for providing the building blocks of character development in many countries.
Conclusion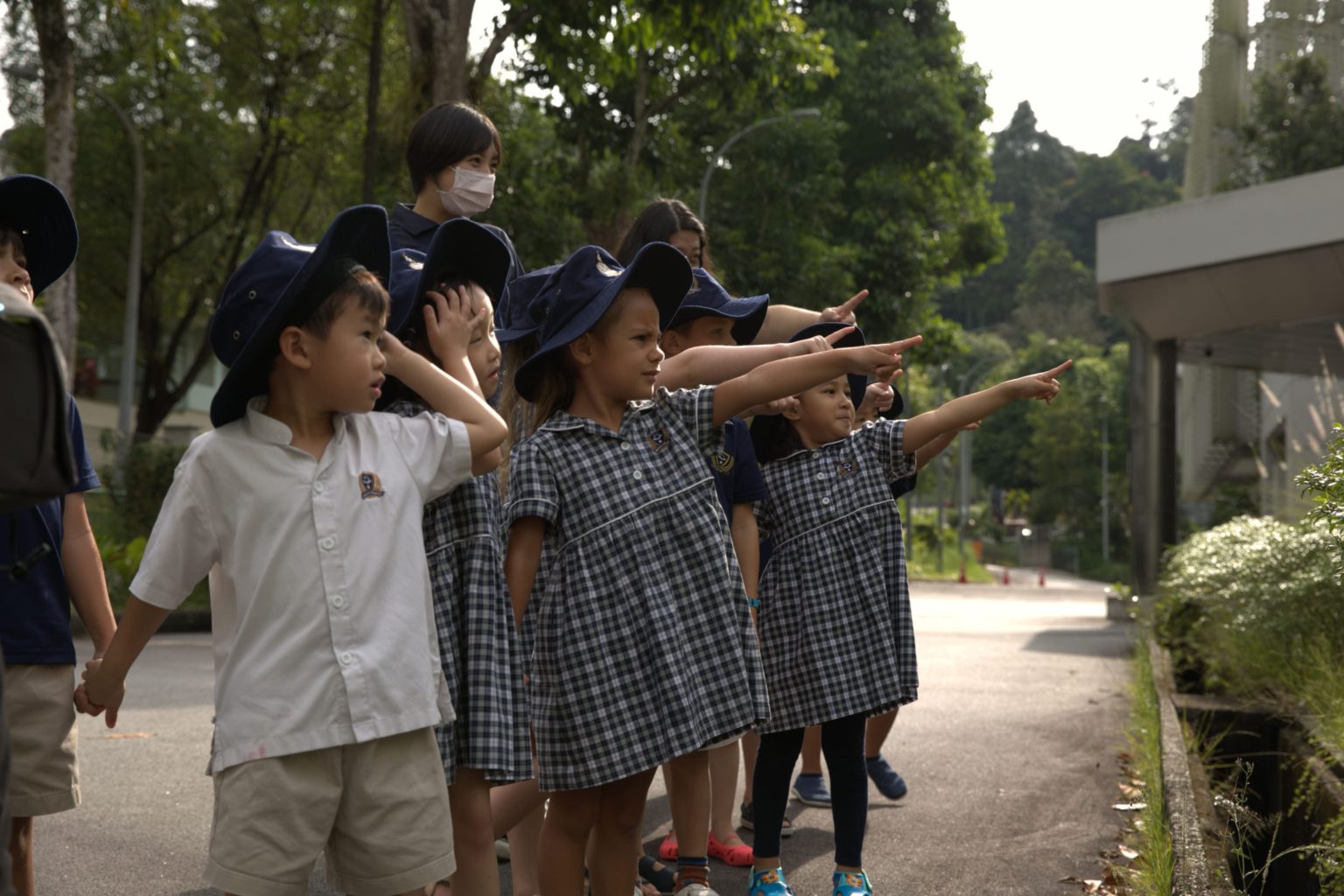 If you are looking for a preschool or kindergarten with a quality and holistic curriculum, consider Primus Schoolhouse. We foster star learners through an inquiry-based curriculum that reflects the excellence of UK and SG.
If you want to find out more about how we can prepare your children with our bilingual preschool programme, contact us now to
book a school tour
.