Pre-Nursery and Playgroup
Primus Schoolhouse: Reggio-Inspired Bilingual Preschool
About Us

PRIMUS SCHOOLHOUSE




At Primus Schoolhouse, we believe education must evolve in order to keep up with the demands of the future. Inspired by the Reggio Emilia Project of Northern Italy, our approach to education centers on our image of the child, who is someone competent, curious, social and eager to learn. On this token, our bilingual curriculum and inquiry-based learning approach is geared towards bringing out the best in every child, providing them with opportunities for self-discovery and realizing their full potential, backed with a solid grounding in values.



Programmes & Curriculum
Early Years Curriculum
The developmentally appropriate Early Years curriculum emphasises the child's holistic development. This includes the child's ability to communicate (verbally and nonverbally) and express themselves creatively, as well as physical, social, and emotional well-being and early numeracy.
Individual child's age and developmental needs are considered while designing experiences that incorporate the development of skills, knowledge and understanding. This provides a foundation for children to learn how to make sense of their world, engage in inquisitive exploration, and interact positively with others, in large and small groups. The programme is designed to spark children's imagination, creativity, and curiosity while building their confidence and self-management skills.


Preschool Years Curriculum
The Preschool Years curriculum lays a foundation for every child to engage in life-long learning through the integration of learning activities in the areas of aesthetics and creative expression, environmental awareness, language and literacy, motor skills development, numeracy, and self-awareness.
To enable a smooth transition to primary school, we expand children's language and literacy skills to include reading, writing, and maths concepts. Instead of simply memorising and regurgitating information, children are facilitated to develop more complex mental processes (higher order thinking skills) and taught how to apply knowledge to demonstrate understanding. Children will develop into active thinkers and problem solvers through a series of inquiry experiences as they delve deeply into them, seek out the answers to their questions, experiment, and analyse their results, and then share their reflections and learning with the class and parents!
The Building Blocks for Success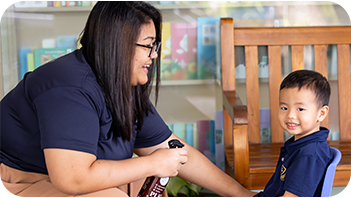 Teams of Transformational Educators
Lowest Teacher-to-child Ratios and Enriching Academic Experiences for Everyone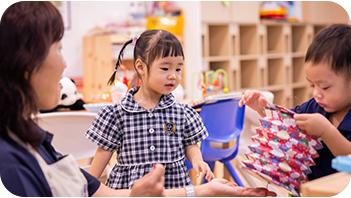 Reggio-inspired, Inquiry-based Learning Approach
Encouraging Curiosity, Inquisitiveness and Critical Thinking


Values-entrenched Early Childhood Education
Driving Our 5 Core Values: Courage, Creativity, Curiosity, Compassion and Courtesy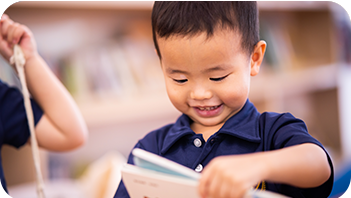 Bilingual, Bicultural Chinese Programme
Developing Children's Interest in Chinese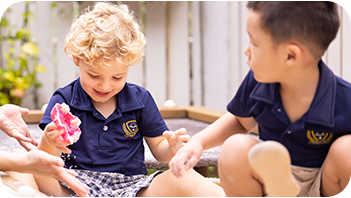 Supporting Creativity and Exploration
Curating a Wide Array of Enrichment Options with Penn Junior Academy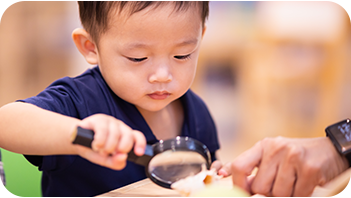 Putting The EQ into IQ


Meeting Each Child's Mental and Emotional Well-Being

Parent Testimonials
My daughter had a lot of fun when she was there. She enjoys the art and sensory. She was very shy initially and the teachers have boosted her confidence tremendously. We saw improvements on her and strongly recommend this school to others.
Mohammad Dzahir
Primus Schoolhouse, River Valley

Highly recommended for your little ones! Our 2.5 year old attended a week-long holiday programme during her vacation from her regular preschool, just before Circuit Breaker.
Siva Gopal Thaiyalan
Primus Schoolhouse, Bukit Timah
As the aunt of both kids, Noah and Joel, I can say that they enjoy going Primus Schoolhouse everyday as they learn through many activities with good value.

Rosaline Aquiman
Primus Schoolhouse, River Valley

Great school to take your kids to! Staff are extremely friendly and accommodating.

Gerardo Pittaro
Primus Schoolhouse, River Valley

Arrange A Visit
Come speak to us to find out more about what we can do for your child.